Dr. Daren Hancott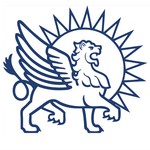 Discipline: Business
Dr. Daren Hancott has worked across Canada and has been involved in companies ranging from transportation and logistics, to education & training, exporting of seafood and non-profit organizations including the BC Chamber of Commerce where he has served has an executive, Director, Chair of the Board, and Chair of the Board of Governors. Dr. Hancott served several terms as Director of the Canadian Chamber of Commerce and served on several committees.
Dr. Hancott has experience conducting business in over 22 countries and has been the senior executive for Seafood Products Ltd., (A division of Maple Leaf Foods) with over 500 employees and some $50 million in annual revenues as well as the University of Phoenix operations in Canada for 11 years with operations in two provinces. His role at University Canada West included senior advisor to the Board of Eminata Group, Acting Dean, Acting Senior Academic Officer, and Chief Administrative Officer (CAO) with students from over 45 countries. He is currently Campus Principal of Yorkville University, Vancouver Campus.
Daren serves on the Board of several non-profit organizations and is a current member of the BC Chamber of Commerce Policy Review Committee writing and commenting on policy for local, provincial and federals governments to promote and tackle issues related to small and medium enterprises.
Daren is a founding director of the Love and Mercy Benevolent Society to help others through kind acts and deeds.
Degrees:
Bachelor of Commerce from Memorial University of Newfoundland (1989)
Master of Business Administration from Saint Mary's University (1998)
Doctor of Philosophy (Organization & Management with a Leadership Specialization) Capella University in Minneapolis, MN (2005)
Daren is an avid runner, a martial artist, a triathlete and has completed marathons across Canada. He is currently writing a book on the subject of Leadership and hopes to finish this year.
Daren was a previous Top 40 under 40 Winner and a recipient of the John Sperling Teaching Award of Excellence.
Daren works and lives in Burnaby, BC where he lives with his wife Linda and his two sons, Dyllan and Garrett.