Anwar Nasr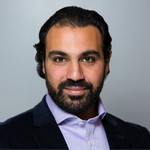 Anwar Nasr holds a Masters in Finance with a specialization in Financial Engineering from the University of Illinois. Professor Nasr has spent the majority of his career at the Risk Management Department of The Central Bank of Egypt where he held a number of positions leading to him being the Deputy Head of Risk Management.
Along his career, Professor Nasr has gained theoretical and practical experience in the areas of financial and statistical modeling, investments, portfolio management, and enterprise risk management. He has also worked with and received advanced training at a number of respected institutions including the World Bank, the Bank of England, and PIMCO.
Professor Nasr teaches Applications of Statistics in Business at Corpus Christi College.
Degrees
MSc in Finance, University of Illinois
BA in Accounting, The American University in Cairo