William Rubel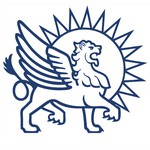 After time as a playwright, activist, and novelist, and a period of living in South Asia, Dr. William Rubel returned to the study of English Literature to pursue original doctoral research that connects the etho-ecological modernity advanced in British Romantic poetry with the postsecular turn in emerging areas of study (political ecology, contemplative studies, science studies). His interests include ecopoetics, embodied poetics, speculative feminism, neuroaesthetics, process philosophy, and affect theory. Dr. Rubel completed a BA in English, summa cum laude, at Columbia University, where he received enthusiastic encouragement from pioneering eco-critic Karl Kroeber and New England novelist Raymond Kennedy. Recently, Dr. Rubel has been a presenter at the International Symposium for Contemplative Studies, a research fellow at the Mind & Life Summer Research Institute, a Mind & Life visiting scholar at Amherst College, and a recipient of the Francisco J. Varela Research Award.
After conducting research as a visiting scholar at Amherst College in the United States, and in India, Dr. Rubel is currently adapting his dissertation, "Romancing Modernity: Poetry, Process, and Postsecularism," into a book.
Dr. Rubel is excited to teach English literature at Corpus Christi, particularly as his scholarly research has been in the postsecular attitudes of poets (William Blake, William Wordsworth, Emily Dickinson) and philosophers (A.N. Whitehead, Gilles Deleuze, Bruno Latour, Erin Manning, Brian Massumi).
Education
Doctor of Philosophy, English, University of British Columbia
Master of Arts, English, University of British Columbia
Bachelor of Arts (summa cum laude, Phi Beta Kappa) English, Columbia University
Professional Societies
Francisco J. Varela Research Scholar, Mind & Life Institute