Brian Amouzegar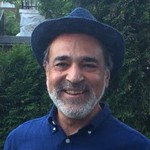 Brian Amouzegar is the founder and president of Plantek Productivity Consulting Inc. As a knowledge enabling catalyst, Plantek helps organizations in building world-class capacities that improve operational efficiencies, enhance quality of products and services, and deploy best practices to attain strategic goals. Plantek clientele range from manufacturers to service based organizations and blends of both.
As a scholar-practitioner, with a lifelong passion for education, Brian teaches graduate and undergraduate courses in his area of expertise. He is an adjunct faculty with UBC, BCIT, Acsenda School of Management, Corpus Christi College, and University Canada West.
Brian's international experience spans North America, Asia, Europe, and the Middle East. He cherishes cultural diversity and as community service, Brian spearheaded founding the Society of Internationally Trained Engineers of BC and led SITE BC for three years. When he is not working, Brian enjoys hiking, skiing, running, and playing tennis.
Education
BSc, Industrial Accounting
MSc Industrial Engineering
PhD Applied Management & Decision Sciences (expected in 2019)
Professional Societies
Canadian Society for Engineering Management
American Society for Engineering Management (PEM designation)
American Society for Quality (CQE and SSBB designations)
Project Management Institute (PMP designation)
Current Research Projects
Mobilizing creative intelligence for effective solving of strategic problems