Angus Chan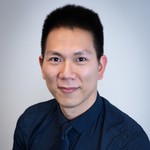 Angus received his BA in Psychology and MEd in Educational Psychology at SFU, where he researched on the development of academic writing in ESL and EAP students while teaching courses in Psychology and Educational Psychology. He currently teaches Academic Writing and Psychology courses in Corpus Christi and Alexander College.
Angus has also taught ESL, IELTs, TOEFL, SAT to international students in various colleges and test preparation centres. Angus completed his TESOL in Douglas College, and is currently completing his Provincial Instructor's Diploma at VCC to continue crafting his instructional techniques in the classroom and online.
Born in Hong Kong, raised in the UK, and living in Vancouver, Angus shares the struggles and challenges that current international students must overcome in order survive and succeed in Canadian post secondary schools.
Angus also enjoys running, swimming, and spending time with his growing family.