Veronica Gaylie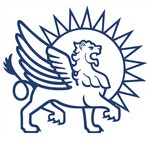 Veronica Gaylie, PhD is an educator and writer from Vancouver, whose work balances in the fields of environment, writing, social justice, and global experience. She has fifteen years experience developing new programs in ecology and justice, and has written two books on the subject: The Learning Garden: Ecology, Teaching and Transformation, and Roots and Research in The Urban School Garden (Peter Lang Publishing, New York).
Veronica is a senior scholar on the global team at the International Jesuit Ecology Project, Healing Earth textbook, based at Loyola University in Chicago. Veronica regularly teaches in rural communities and refugee settlements in Kenya.
Veronica's writing has appeared in journals in Canada and around the globe. Her first published collection of poetry appeared in 2015 (Sword Dance, Exile Publishers, Toronto). She is the BC and Yukon representative for the League of Canadian Poets.