Angus Chan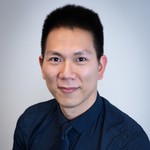 The Student Resource Centre (SRC) works with Staff and Faculty to help students by providing them opportunities to be equipped to learn and empowered to succeed as self-regulated learners at our college.
First, the SRC offers both online and on-campus Academic Resources to all students, who are welcome to visit and make use of this service throughout their study terms. These resources include: Academic Skills Workshops, Subject Tutorials, Academic Coaching, and Instructor Referrals.
In addition, the SRC designs and administers Placement and Diagnostic tests for English and Math. These tests work to identify more reliably whether students need certain kinds of English or Math instruction at the preparatory level in order to equip them for first year post-secondary courses in the future.
Finally, the SRC provides customized Academic Accommodations to all students who have been approved for accommodations by the UBC Access and Diversity
Email: achan@corpuschristi.ca