Dr. Josiah Akinsanmi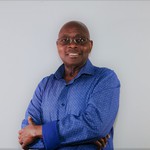 Dr. Josiah Akinsanmi has over 20 years of experience working in British Columbia colleges and American universities, teaching a number of quantitative business courses including Business Math, Business Statistics, Principles of Microeconomics, Principles of Macroeconomics, Managerial Economics, Principles of Finance (Financial Management), Corporate Finance, Production Management and Management Science (Quantitative Decision Analysis). Knowledgeable and articulate in teaching international students with various academic and cultural backgrounds, he takes pride in adapting teaching strategies to various learning styles. Dr. Akinsanmi also has extensive experience at the senior administrative level in Program Coordinator and Registrar positions.
Dr. Akinsanmi participates actively in community events and activities, organizing seminars and information sessions on issues relating to personal health, immigrant integration and fundraising for foundations such as sickle cell anemia, cancer, and diabetes.
Education
MBA (Finance Concentration), Oregon State University
PhD (Agricultural Economics), Oregon State University
MS (Agricultural Economics), University of Arkansas
BS (Agricultural Engineering), Oregon State University