Jay Irwin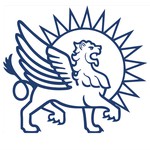 Jay Irwin holds an MFA in creative writing as well as an MA in systematic and philosophical theology. He is currently a PhD candidate at the University of Nottingham, preparing a dissertation on the subject of nature and grace in the theo-poetics of Charles Péguy.
His main interests and themes of research include Greek and Medieval metaphysics, the relationship of theology and philosophy, intersections between politics and theology, intersections between literature and theology, and the theme of the 'between' itself: What does it mean to be 'between' life and death? Between time and eternity? Between the known and the unknown?
This fall, Jay will be teaching Phil 217, The Philosophy of the Human Person, excited to be introducing students to the likes of Plato, Aristotle, St Augustine, and St. Thomas Aquinas, voices which, far from relics of the past, serve to revivify and re-ignite a supple and eminently spiritual sense of reason which modern philosophy so often (and so sorely) lacks.