Dr. John Aveline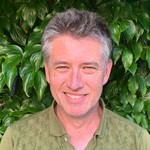 John Aveline teaches Introduction to Greek Civilization, Introduction to Roman Civilization & Classical Mythology at Corpus Christi College. His areas of specialization are Julio-Claudian history, Aristophanes, historiography, epigraphy, numismatics and Latin language. He has published a number of articles and book reviews on these subjects.
John has taught at Brock University, McMaster University, University of British Columbia and Simon Fraser University. Outside of academia, he has provided Latin translation services to academics, organizations and private individuals. John has also done consultation work for films and television.
Currently, John is researching the use of Classical Latin in tattoos and what it reveals about the place of the Latin language in contemporary society.
Education
PhD – Roman History (2006) – University of Calgary
MA – Classics (1989) – McMaster University
BA – Classics, honours (1987) – Brock University