Allen Haaheim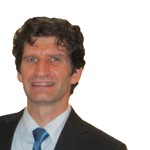 Allen teaches ENGL 110 (Academic Reading, Writing, and Thinking) and ENGL 120 (Introduction to Literary Genres) at Corpus Christi College.
Allen specializes in comparative literature and the literature of early medieval China, and is competent in mid-Victorian poetics and generally in the premodern literary traditions of China and the West. The transcultural potential of the radically innovative prosodic theories of Gerard Manley Hopkins (1844–1889) and Shen Yue (441–513), as rooted in their particular literary and religious worldviews, is the subject of Allen's doctoral dissertation at the Centre for Comparative Literature, University of Toronto. Other interests include philological exegesis and translation, continental thought and criticism such as that of Paul Ricoeur or George Steiner, folklore and folk music, and relations between aesthetics and ethics. The agenda driving such a project might be put as an attempt to rehabilitate the good in world traditions while seeking a healthy critique of secular modernity.
Before coming to Corpus Christi College, Allen taught courses at Simon Fraser University, the University of Victoria, and Quest University Canada, as well as in various other capacities, institutions, and schools. His most recent publication is "Bamboo Branch Verses of Singapore" (with Lap Lam), trans., in Xinzhou yayuan No. 8 (July 2019) 173–179.
He lives in a very small house, growing steadily smaller, in Aldergrove with his outstanding wife and extraordinary children.