Allen Haaheim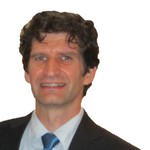 I teach ENGL 150 (Academic Research and Writing), and have taught ENGL 110 (Academic Reading, Writing, and Thinking) and ENGL 120 (Introduction to Literary Genres) at Corpus Christi College. I specialize in comparative literature and early medieval Chinese literature, and I am competent in mid-Victorian poetics and as a generalist in the literary traditions of China and the West.
My research agenda aims to mine the good in world traditions through comparative studies. The transcultural potential of the radically innovative prosodic theories of Gerard Manley Hopkins (1844–1889) and Shen Yue (441–513), as rooted in their particular traditional religious worldviews and ontologies of perception, is the subject of my (undefended) doctoral dissertation at the Centre for Comparative Literature at the University of Toronto. Related interests include intercultural and intercivilizational theory, philological exegesis and translation, continental thought and criticism, folklore and folk music, and relations between aesthetics and ethics.
I hold an MA in Classical Chinese Poetry and a BA in English, both from the University of Victoria. In addition to Corpus Christi College, I have taught courses at Simon Fraser University (World Literature), Quest University Canada (Mandarin Chinese), and the University of Victoria (Comparative Literary Theory). I also taught for many years as a TA at the University of Toronto, UBC, and the University of Victoria; several years of ESL in Japan, Taiwan, China, and Canada; and four years of high school.
My most recent publication is "The Poetry of Zuo Binglong (1850–1924)" (with Lap Lam), in Xinzhou yayuan (Singapore Elegantiae Florilegium) 11 (April 2021) 167–180.