Nathan Elawa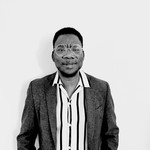 Nathan Irmiya Elawa holds a PhD. from the University of Wales Trinity Saint David Wales, United Kingdom. His research focuses on culture and religious change and identity formation in a globalizing world and engages in post-colonial critique. He is the author of Understanding Religious Change in Africa and Europe: Crossing Latitudes: The Christianization of Jukun of Nigeria and Celtic Irish in Early Medieval Europe (Springer, 2020) and has published in the journal, Studies in World Christianity (2022.)
Although his initial training was in theology and religious studies, Nathan now embraces an interdisciplinary approach to scholarship that includes, in particular, anthropology and sociology. He engages with his students as individuals with unique stories.
Originally from Nigeria, Nathan has worked as a teacher, youth mentor and coach, and human resources developer. He has lived and studied in Nigeria, Canada, and the UK. Nathan is a member of the African Association for the Study of Religions (AASR) and the American Academy of Religion (AAR). He is fluent in Jukun, Hausa, and Yoruba and is a singer-songwriter and recording artist. Publications
Monograph Elawa, Nathan I. (2020). Understanding Religious Change in Africa and Europe: Crossing Latitudes – The Christianization of Jukun of Nigeria and Celtic Irish in Early Medieval Europe. Springer.
Reviews: Cusack, Carole M. (2022). Review. Journal of Africana Religions, 10(1), 134-137. Moore, Rebecca. (2022). Review. Nova Religio, 25(4), 152. Flechner, R. (2022): Review. Early Medieval Europe 30: 467-469
Journal Articles Elawa, Nathan I. (2022). 'The Eliminated Gods': The Christian Reconfiguration of Jukun Theism. Studies in World Christianity, 28(2), 205–225.
Book Reviews Review of Seekers and Things: Spiritual Movements and Aesthetic Difference in Kinshasa, by Peter Lambertz. Published in Nova Religio(2020) 23(3), 141–142.
Review of Religions in Contemporary Africa, by Laura Grillo, Adriaan van Klinken, and Hassan Ndzovu. Published in Nova Religio (2020) 24(2), 118–119.
Review of Indigeneity in African Cosmologies: Oza Worldviews, Cosmologies and Religious Cultures by Afe Adogame. Forthcoming (Feb 2024) Nova Religio
Education
Certificate, Teaching in Higher Education (Harvard University) Doctor of Philosophy (PhD) University of Wales Trinity Saint David, Wales, UK Master of Theological Studies (ThM) Regent College, Vancouver, Canada Master of Arts (MA) Regent College, Vancouver, Canada Bachelor of Arts (English), University of Maiduguri, Nigeria