Gerard Garcia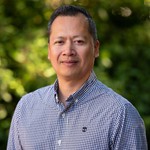 Coordinator, Student Development
What your office provides students.
The Student Development Office provides leadership, guidance, and oversight to programs relating to all aspects of the Office of the Dean of Students including but not limited to student life activities, experiential learning opportunities, the Circle of Fellows program, career services, and relations with UBC student services and athletics. Events take place on and off-campus and provide an opportunity for students to engage in the community outside of their studies.
Examples of the services provided.
Some of the services include student orientations, social and cultural events on campus, participation in UBC rec events, supporting student governments and clubs, managing a student life volunteer team, and facilitating various social media channels. Additionally, experiential learning includes internship and pre-practicum opportunities in elementary and secondary school settings and a week-long summer immersion trip in L.A. Career services include the co-curricular program, work and volunteer opportunities, and individual and group sessions on resume writing and online professional profile development.
Email: ggarcia@corpuschristi.ca